Lux
With the new Lux Evo model, we are consistently pursuing our path in the areas of sustainability and freedom from pollutants. The Lux Evo is the perfect companion for modern families who want both: the liveliness of the city and the balance of nature.
The Lux Evo combines natural materials with design, safety and functionality
Vita
Our sustainable pram, Vita, combines unrivalled handling with a touch of nostalgia.
Learn more about the healthy pram from Mühlviertel.
Craftsmanship & Regional Sourcing
All prams are handcrafted in our facility. Respectful use of resources and a commitment to always source materials from the region: that has been our motto since the founding of our company.
It is very important to us that your baby only comes into contact with healthy materials. We use organic cotton, organic sheep's wool, wood, cork and coconut in our prams.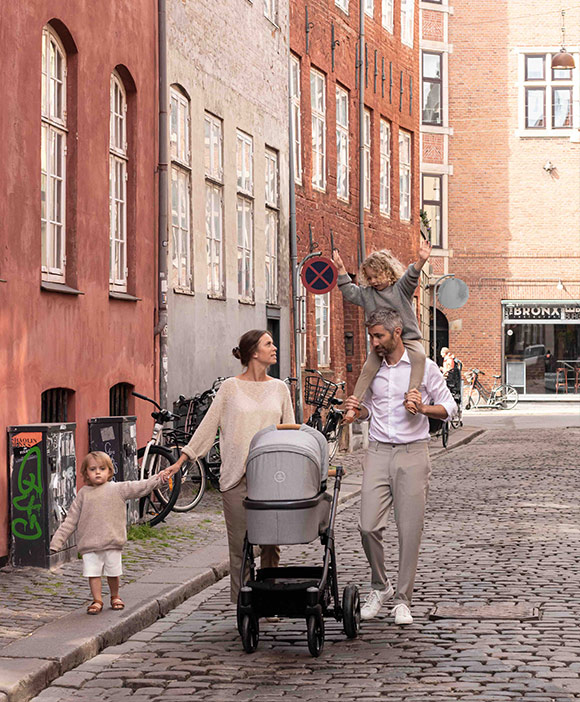 We are just as careful with the design as we are in selecting the materials. Our high-quality prams are intuitive to use and fit harmoniously into a new family's life.
A warm foot muff for the cold season or a protective sunshade for the summer – discover the extensive Naturkind range of accessories made of sustainable organic materials.
Our Promise
to Your Child.
A newborn baby – so pure and in need of protection – is confronted with a lot of stimuli in our noisy world. We use materials provided by Mother Nature in our Naturkind prams.
We process these materials with the greatest possible care and then manufacture a pram that your child can grow in, protected from harmful substances. Children are our greatest treasure – let's create a healthy environment for them!
Numerous international awards
If true sustainability, in other words, safety and functionality, are what determine the products that accompany our little ones, we can look to the future with confidence.
Peter Doppler,
Naturkind founder
Be it on the daily walk or on the long journey: Naturkind is always a faithful and especially safe companion.
All prams are available with a baby basket or carrycot and in numerous colour variations.
A pleasure in its own right
We Place Our Trust in Nature.